Backpacking Trips around Pittsburgh
This post contains some information on nice hikes within a 4 hour drive of Pittsburgh.
Spruce Knob, WV
Spruce Knob is the highest point in West Virginia. The trail head is easy to find on Google Maps.
At the trail head you'll find a nice lookout and a short half mile loop. You should walk this loop as a cool down – there are some nice views! The trail head also has some nice picnic tables you can use for a meal or drink before hitting the road (or trail).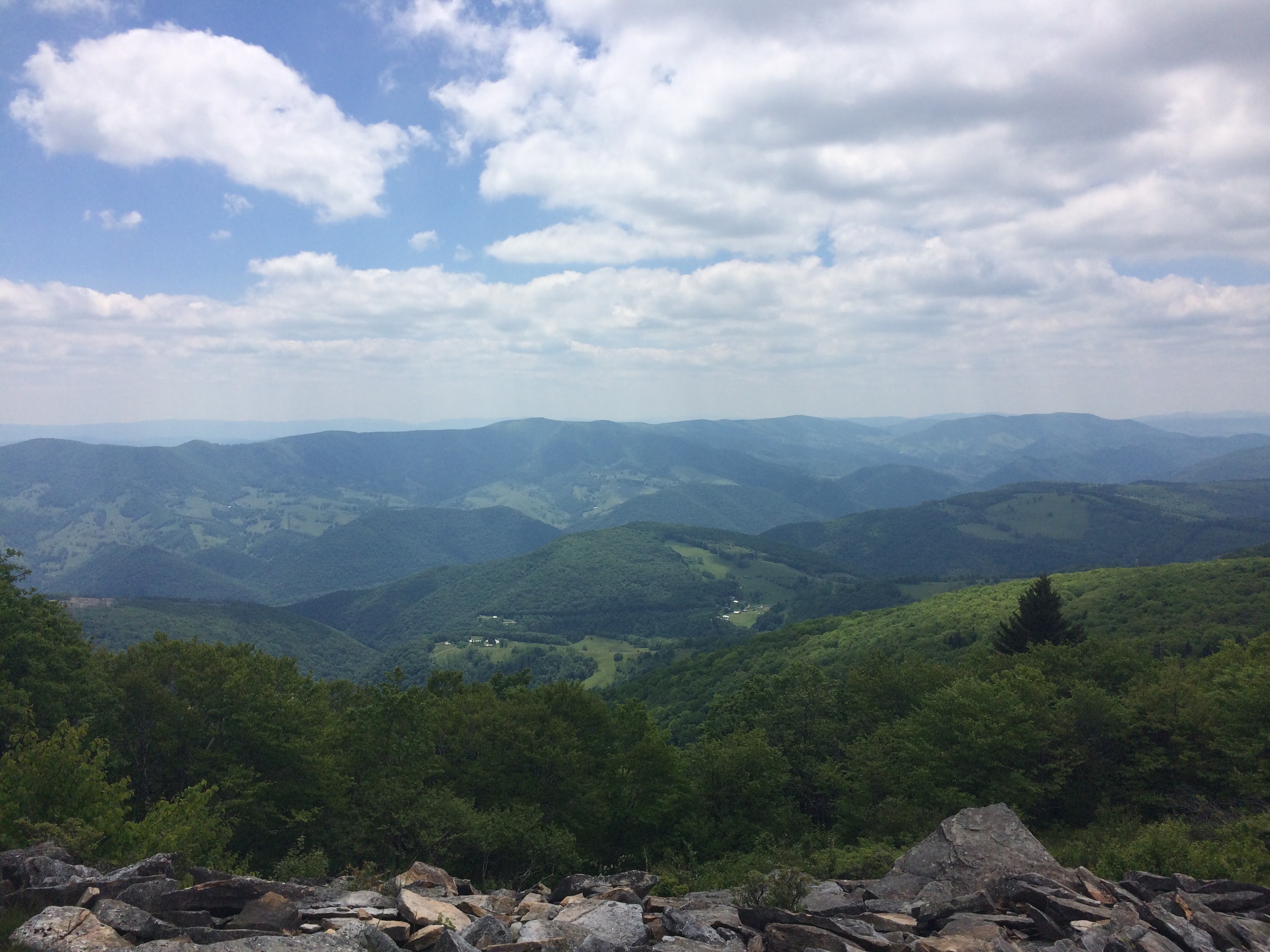 View from the lookout trail. Unfortunately the backpacking trail doesn't offer many views
The backpacking trail winds through a rocky pine forest before descending through a grass prairie to a creek. From there, several other trails branch off – you can hike for as long as you like.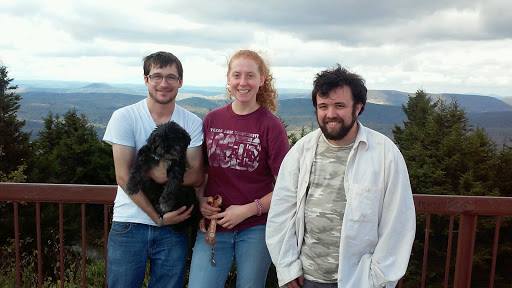 View from the lookout
Unfortunately the trail is not a loop, so unless you have two vehicles and hike between trail heads, you'll have to backtrack 6 miles of your hike. Dispersed camping is allowed along the entire trail and there are a lot of campsites left behind by other hikers.
I really enjoy this trail because of the views, because I love pine forests, and because the elevation changes provide a great workout. However, this all comes at a cost – the trail is extremely busy when the weather is nice.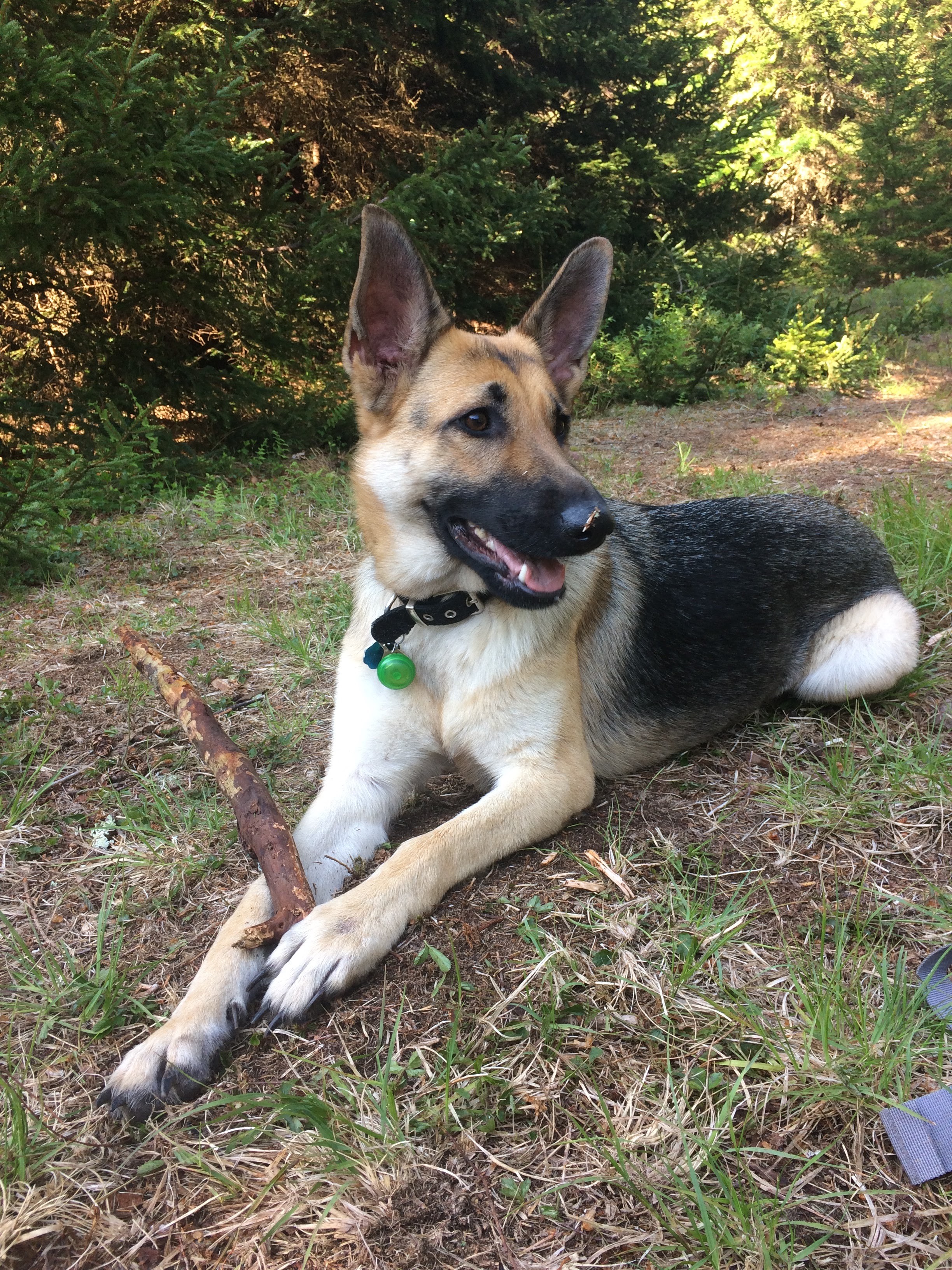 Maddie enjoying her new toy
If you get in after dark and prefer a campground for the first night, there are two options.
The Spruce Knob campground is 10 or 15 minutes from the trail head and lookout. Reservations are possible, but the camp isn't open year round. Also, the camp manager warned of bears.
There is also a campground in Thomas, WV about a mile down a gravel road behind the Dollar General. The folks in the town brewery will probably give you directions if you get lost. I haven't found this campground in any guides, and it's not marked on any maps. But it's there, I promise! No reservations, obviously, but it's been quiet every time I've visited. The burritos in Thomas are heavenly, and the several local breweries are pretty decent as well.
Allegheny National Forest (ANF), PA
There are a few great trails in ANF, and most are not nearly as trafficked as Spruce Knob. Dispersed camping is allowed throughout.
Minister Creek
My favorite so far starts at the trail head just outside Minister Creek. There's a great outlook about a mile or two in, and a 10 mile loop back to the campground where there's potable water.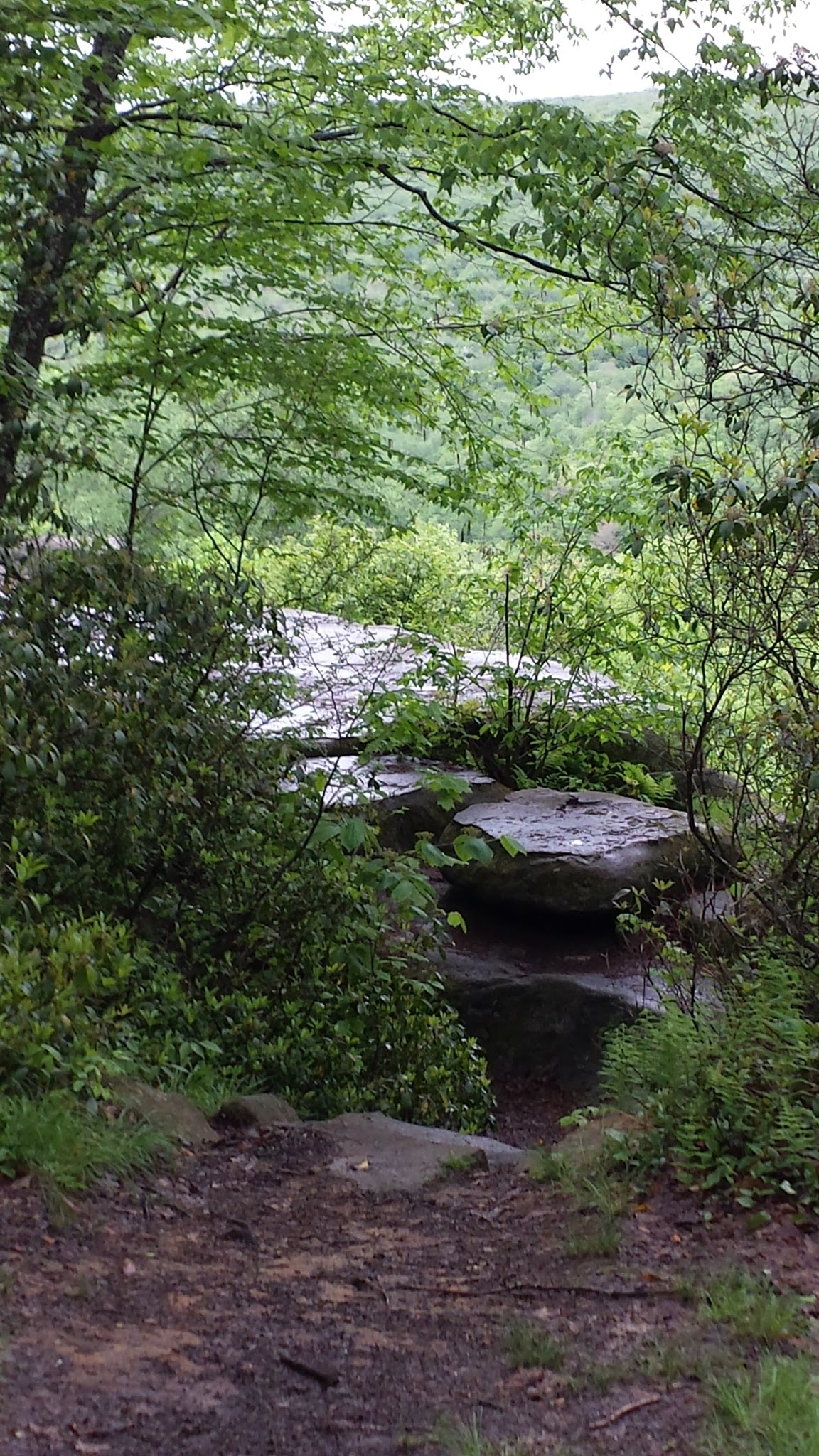 The lookout, viewed through some trees
The trail hooks up to the North Country Trail, so you can turn that into 15 or 20 miles pretty easily. The mid-way point runs along a very healthy creek (in fact, when we were there, the bridge was washed out and we couldn't find a way to cross without wading waste deep!)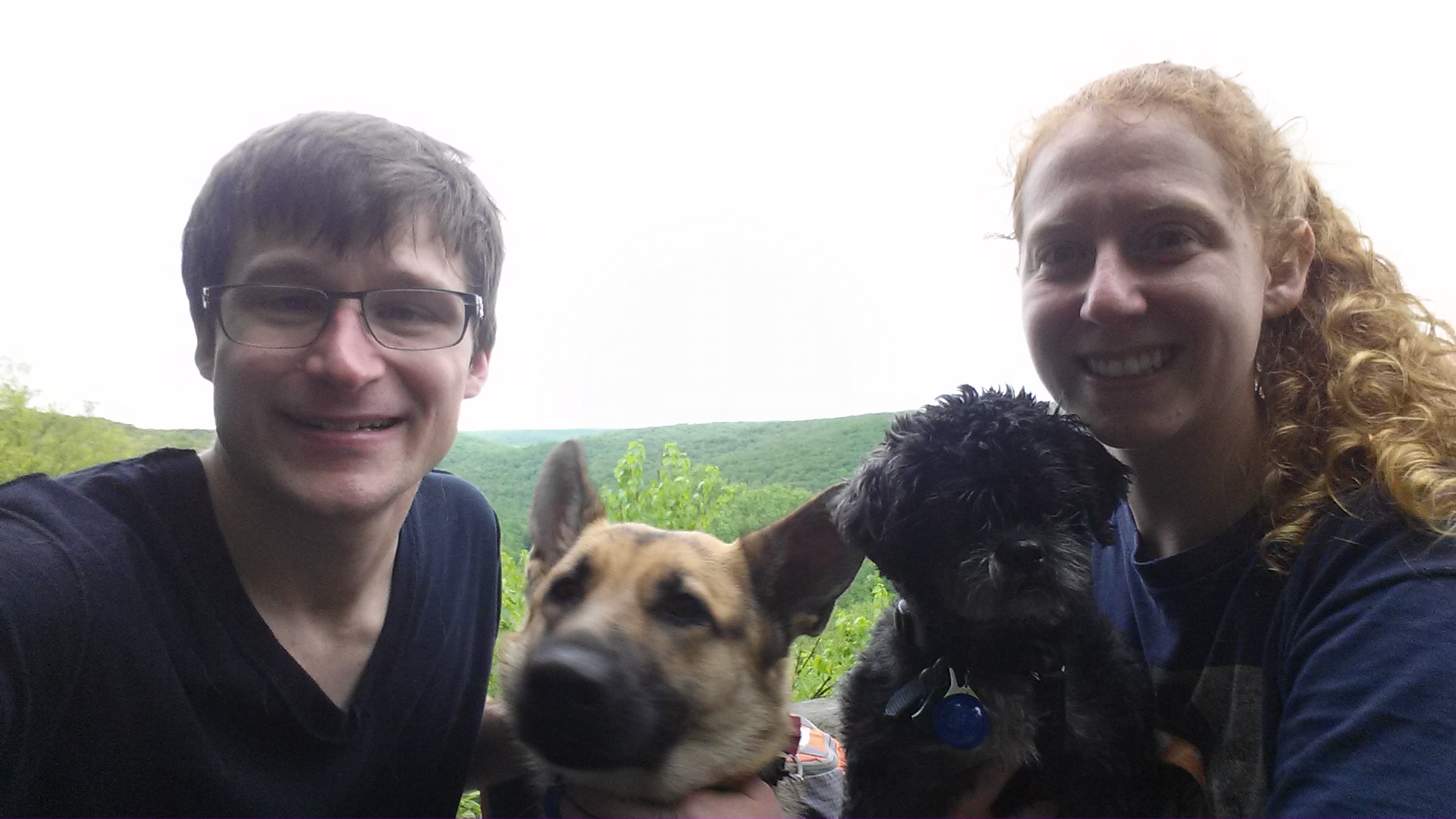 Nathan, Maddie, Shadow, Abby at the look out. Somehow we're all looking at the camera and fit in the frame!
This trail is great for dogs – there's not a lot of traffic so the dogs can really explore without bothering others. The downside is that a few bits of the trail were not kept up well. Maybe we were just there too early in the season.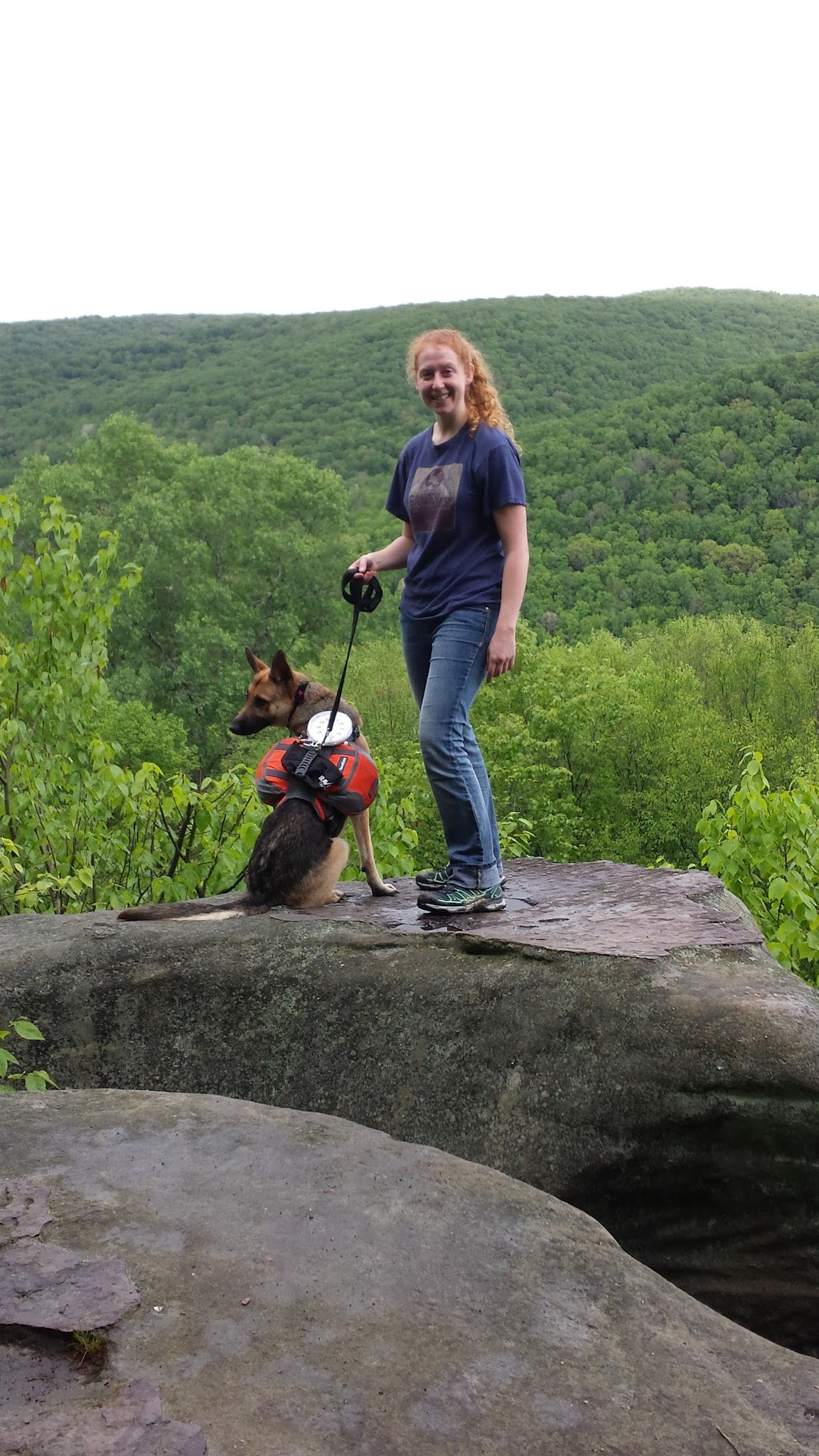 Abby and Maddie at the lookout.
I also really like this trail because there are lots of great rock outcroppings along the trail.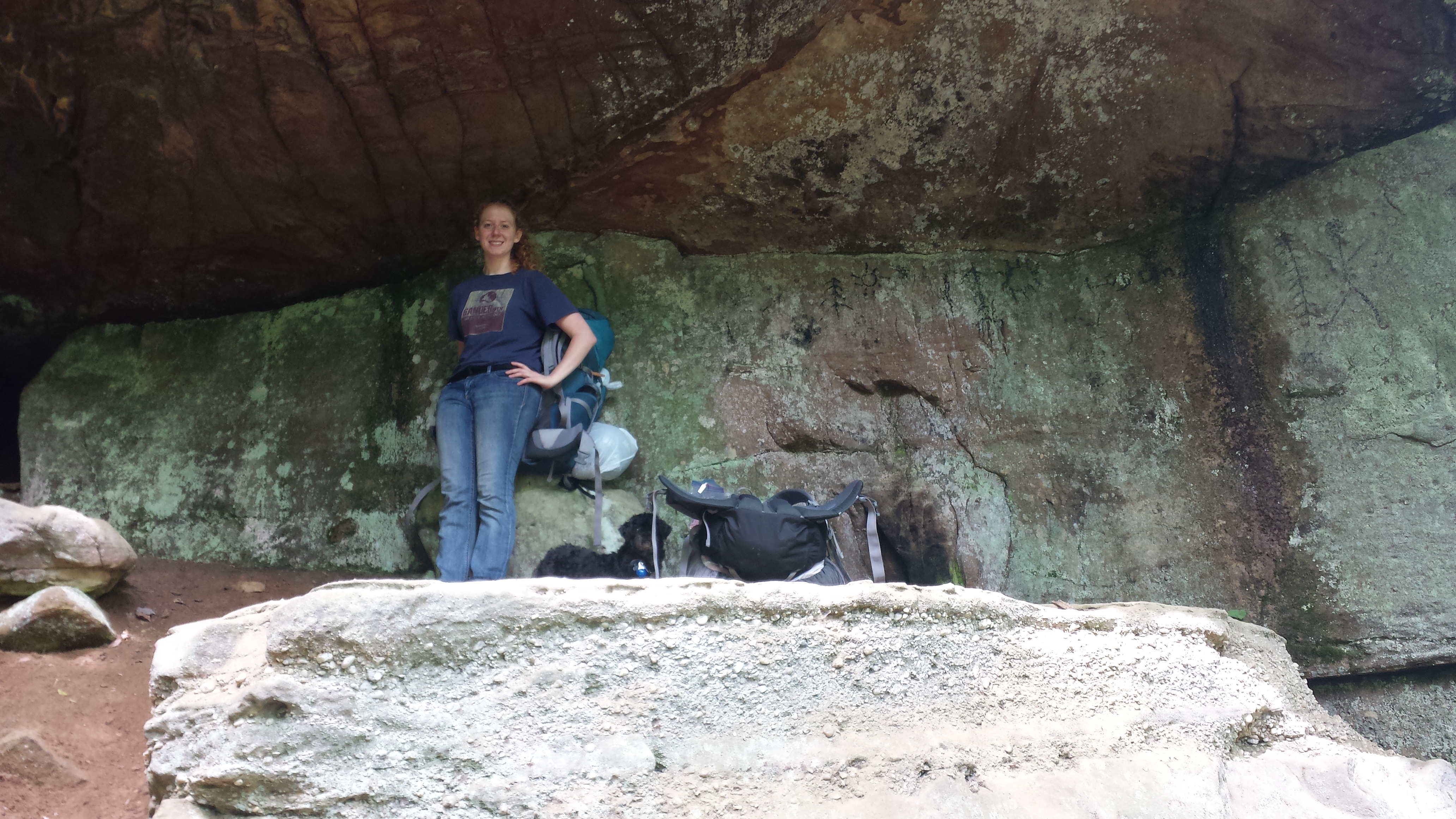 A nice place to sleep in a storm.
The great thing about Minister Creek – and everything else along Rt 666 in ANF – is that you can work a full 8 hours on Friday and still arrive with enough light to set up camp along the trail.
Willow Bay
The other trail in ANF that I enjoy is also part of the North Country system. If you leave on Friday afternoon, you'll have to camp in the Willow Bay campground – it's open year round and totally dead in the winter! From there you can hike to a few trail heads. I recommend starting you day with a hike from Pennsylvania to New York ;-).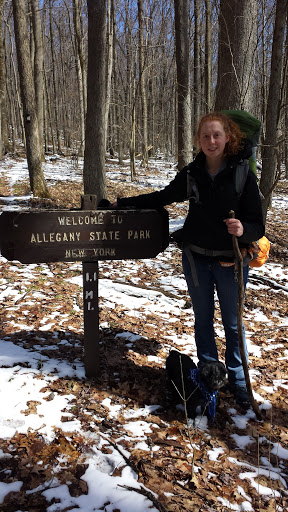 This trail is particularly nice in the winter because the Willow Bay campground is open year-round – so you a place to land when arriving after dark in the winter – and no one uses the trails that far north in the winter.
The postings on this site are my own and don't necessarily represent the positions, strategies, or opinions of any passt, present, or future employer.